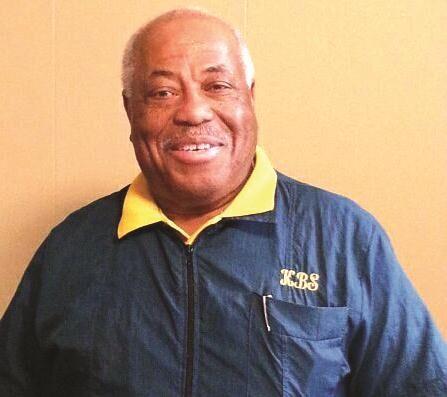 It was a life well lived.
On Thursday, Nov. 5, 2020 one of the iconic figures of Kingsville passed away.
Davis 'Dave' Morris, one of the founders of King Barber Shop and a leader in the congregation of King Star First Baptist Church, passed away unexpectedly.
He was 80 years old.
Everyone who knew Dave liked him. He never met a stranger, and some say he never met a stranger he didn't like. His infectious smile, heart-felt laugh and ability to listen and dispense advice were legendary in the town where he grew up. From Tio Kleberg to NFL Football Hall of Famer Darrell Green, almost anyone and everyone in the town of Kingsville was graced and touched by his presence.
"My dad absolutely had the ability to connect with people and build relationships," said his son Marvin after Dave was laid to rest on Monday. "His smile put everyone at ease, and a chance encounter or conversation with him could change someone's day for the better."
"He was a very kind individual who gave everything he had to everybody he met," said his daughter Tammy Brackens who now lives in Dallas. "He always gave a 110 percent to everyone. He was very giving.
"If he had money in his pocket and someone needed something, he would give everything he had. And he did it with a smile. Always a smile."
While Dave was known for his wonderful smile and wonderful wit, he meant more to Kingsville than just his interpersonal relationships.
"I think my dad represented the deep-rooted values of this community," said Marvin. "When Kingsville was first founded, a lot of different ethnic cultures came together in this town to work together--often very harmoniously.
My dad was raised in that sense of blending and understanding of the differences in cultures and lifestyles, and he absorbed those lessons in both life and from his parents.
"When King Barber Shop opened in 1967, every type of person and culture came into that Barber Shop. My Dad and his partners were wonderful conductors of keeping everyone at the Barber Shop happy, engaged and comfortable. He understood the diversity of the community. He lived it."
"He had a servant's heart in that he lived to serve his community and his friends and neighbors with all his heart," said Tammy. Tammy describes her dad as very genuine. "I never knew how much until after I moved away and saw him make friends in a blink of an eye in Dal
las."
After his passing, Marvin said "people who had barely known him or knew of him we're calling to offer condolences or express regret at not having met him."
Dave, along with his wife Willie Marie Morris who died in 1994, were loving parents who devoted time for their children and to those in the community.
"He was always at my games and events, and never missed one of my events," Tammy said. Tammy cherishes knowing that she could always go to him for advice or guidance.
"I remember my mom and dad pulling me aside when I was in high school," recalled Marvin. "He sat me down and told me he was 100 percent behind me if I wanted to go away to go to college, but if I wanted to stay around Kingsville he was 100 percent behind that too. He told me he just wanted me to be happy. I'll never forget that conversation."
There was a public viewing on Saturday, Nov. 14 and, due to Covid-19 a limited attendance service on Sunday, Nov. 15th.
Davis "Dave" Morris was interred at Chamberlain Cemetery on Monday, Nov. 16, 2020.
In honor of Dave's selfless giving to many in the community, Marvin and Tammy invite everyone to "Pay-It-Forward" on Dec. 13th, the date Dave would have turned 81-years old. On this date, everyone who participates is encouraged to provide a random act of kindness to a stranger, friend, or family member with a smile. This is what Dave Morris did every day of his life without expecting anything in return.